Do you have any Kerry items you wish to donate to the Foundation? Nancy Joyce volunteered to be the Foundation's ebay auctioneers. She will post your "Kerry stuff" on ebay.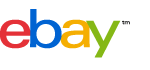 What can I donate?
Anything Kerry-related: books, jewelry, figurines, knick-knacks, clothes, etc.
If the item is not in perfect condition, we can still accept it.
The estimated value must be at least $5 per item.
The Foundation reserves the right to refuse certain items.
These are some recent donations:
KBT Mailbox--------------
KBT Quilt
KBT Santa
KBT Table Cloth
KBT Toys
How does it work?
From the US, send your items to:
Nancy Joyce
PMB 450
250 "H" Street
Blaine, WA 98230-4033
USA
From Canada and all other countries, send your items to:
Nancy Joyce
#62 - 18707 65th Avenue,
Surrey, BC V3S 9H2
Canada
nej@telus.net or 604/831-2140
Nancy will make a photo of the item and post it on ebay.
When the item sells, you will get a US tax receipt for the amount of the sale.
Leave a Legacy
Please notify your heirs about this service. It would be ashame that all your nice Kerry items would be thrown away.
Make your legacy work for the Keries.
Include this gift in your will.
Questions?
Nancy Joyce
nej@telus.net or 604/831-2140
Please wrap up your unwanted Kerry items and send them to Nancy. Not only will you help the Foundation raisse funds, another Kerry person might be looking for exactly that item.